Has you ever been bullied as a child? I sure have. I was overweight as a child and kids picks on me left and right. Kids can be VERY cruel. One of my many nicknames was "Fatty Fatty Two by Four". I don't know how that came about, but, I heard if often. Sigh…
Bullying has taken on a whole new level compared to when I was young. Back then the bullies went after you in person. These days the bullys hop on their computers to attack you. I think Cyberbullying is MUCH worst because people can attack you anonymously where as in person you clearly know who the bully is.
Over the years I have heard horrible stories in the news about children who killed themselves because they couldn't handle being bullied online anymore. That is HORRIBLE! I blame a lot of it on the parents for not taking control and monitoring their child's online activity.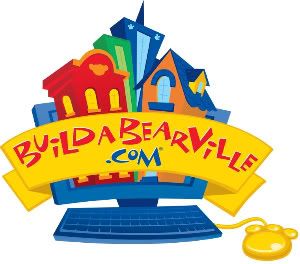 The
Build-A-Bear Workshop
online safety program is geared towards children and parents and has been developed in association with leading cyber safety expert Parry Aftab, executive director and founder of WiredSafety.org. The organization is the world's largest cyber safety group that aims to increase online safety awareness by providing families with resources and usage guidelines. The organization also operates
StopCyberbullying.org
.
The Build-A-Bear Workshop company-wide Stop Cyberbullying program is comprised of several online and in store elements.
– Citizens of
BuildaBearville.com
can take the
WiredSafety Pledge
to receive a virtual safety sash for their avatars.
– Build-A-Bearville will feature a
meter in Town Square
and as citizens click the Safety Pledge they will be counted until they fill the meter which will allow all citizens of the virtual world to receive a unique Stop, Block and Tell move for their avatar.
– Build-A-Bearville is providing online Stop, Block and Tell safety tips for kids as well as resources and recommendations for parents.
In store:
– A map of Build-A-Bearville and the online Safety Pledge will be available to all Guests.
– ChloeRocks™, the star of The Build-A-Bearville Chloe Show, is featured in Online Safety Public Service Announcements in store.
"Build-A-Bear Workshop is helping to create awareness for this important safety messaging for kids; we are committed to the goal of making our virtual world a safe and fun extension of the Build-A-Bear Workshop in-store experience with enhanced games, imagination, education and learning," said Dave Finnegan, chief information and logistics bear of Build-A-Bear Workshop. "We are proud to be one of the first recipients of the WireSafety.org Socially Safe Seal for Build-A-Bearville and we will continue to engage in a dialogue with parents, technology experts and industry organizations to design safe online spaces for kids on the web."
I think it's GREAT that Build-a-Bear is taking the initiative to help stop Cyberbullying in hopes that many children and many families can be spared the grief of having to deal with it. I wish more online site that cater to children would follow their lead. Education is the best prevention.
For more information about Build-a-Bear, or to find locations near you, visit
www.BuildaBear.com
.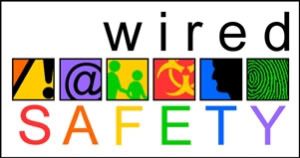 *I was not compensated in any way for this post. I posted this for the benefit of my readers.
Related Posts: