I do a lot of product reviews, as many of my readers well know. Rarely do I come across a product I'm not overly keen on. I do however find a few products that I can't rave enough about because I think they are the greatest thing since "sliced bread", so to speak. Easy Lunch Boxes is one of my most favorite products that I have reviewed to date.
Easy Lunch Boxes (http://www.easylunchboxes.com/) has literally changed the way I make lunches for my children. I have actually been having fun thinking of what creative things I could send them to school with.
Easy Lunch Boxes is a plastic food storage unit that has three separate compartments. One compartment (the largest) is big enough to house a sandwich, roll, bagel, salad or anything else you would consider the "main" part the lunch.
There are two smaller compartments. One is big enough for crackers, cookies, veggies, or a hard boiled egg (to give you a few ideas). The smallest compartment is useful for dips, hummus, raisins…even a fortune cookie!
Here are a few lunches that I have made for my kids over the past two weeks. You'll note that they sandwiches are in bags. I don't feel that they need bags but my kids worry about the sandwiches getting stale. I am trying to "wean" them off relying on the sandwich bags. With the Easy Lunch Boxes system they don't need any sandwich bags at all.

Turkey sandwich on a hard roll, Oreo cookies, cut cucumbers.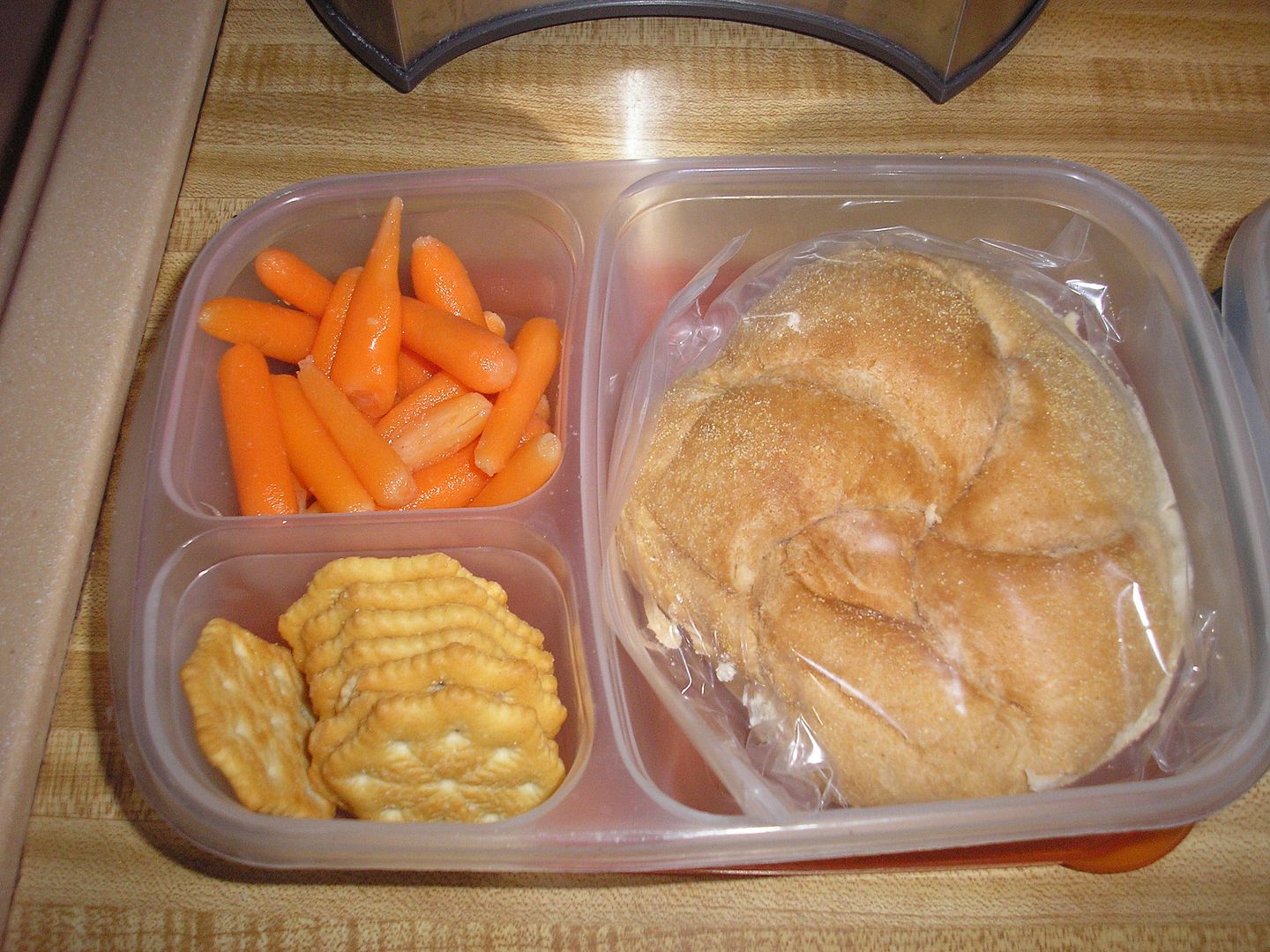 Tuna on a hard roll with baby carrots and crackers.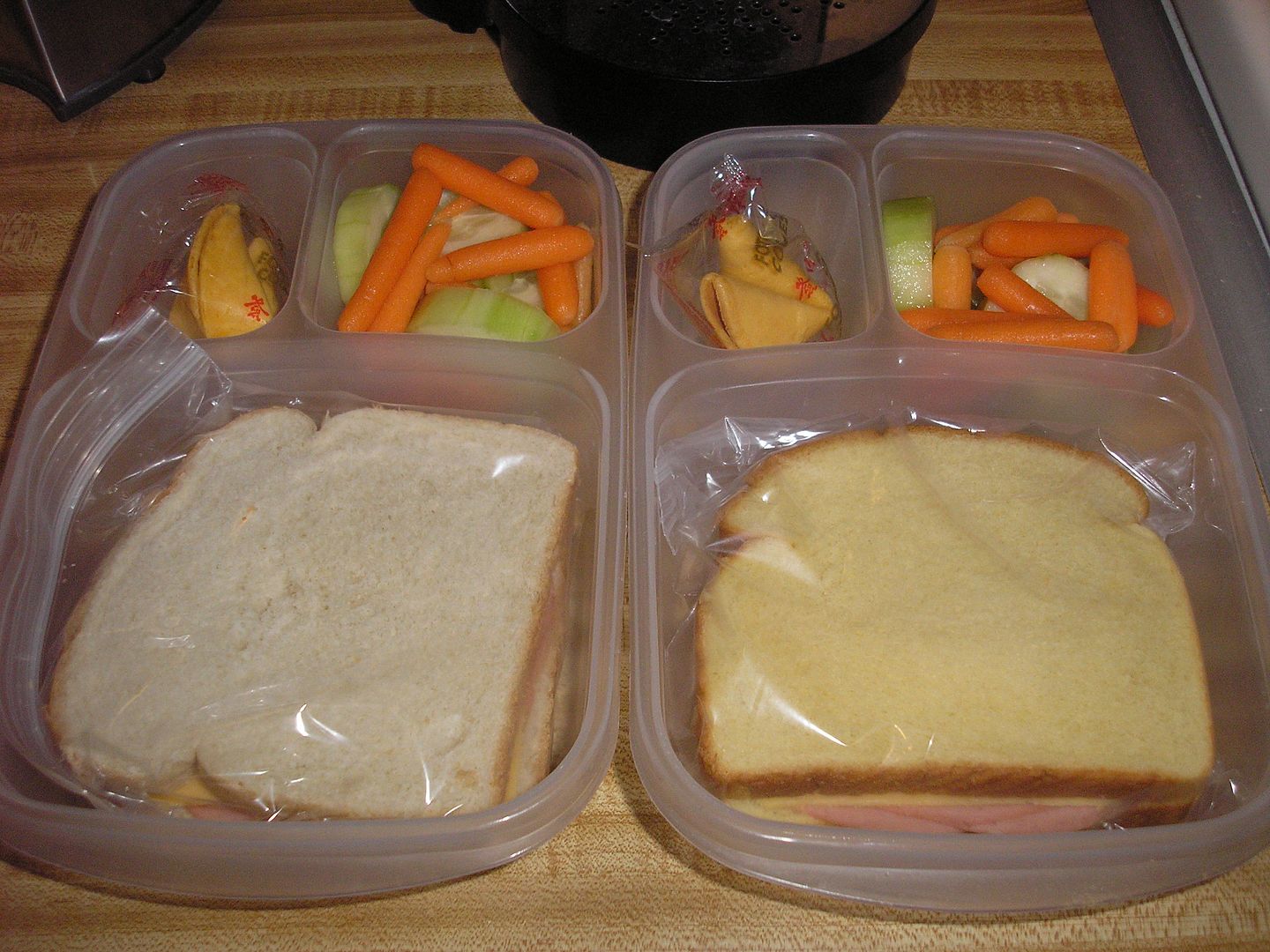 Bologna and cheese sandwiches (one on white, the other on Potato bread), cucumbers and baby carrots (mixed) and a fortune cookie.
There are many more lunch ideas found on the Easy Lunch Boxes web site to inspire you. If only my kids weren't overly picky. Ha Ha. CLICK HERE to see a gallery of lunch ideas to inspire you. I'm very impressed by the lunches. I think these are better then any lunch I have seen outside of a restaurant.

What I love about the Easy Lunch Boxes is that they are reusable and eco-friendly. When my kids come home from school they know to put the entire box into the sink so it can be washed, dried, and used again the next day. There is no need for any baggies either (except my kids have to get over the sandwich bag "issue"). This is an excellent way to be kind to our Earth by not having to waste extra bags or containers. You don't even need those 100 calorie packs or pudding/Jello cups because you can make up a big container at home and just spoon some into the compartment in the lunch box.

The Easy Lunch Boxes are sold in packages of four (four bottom and four tops). There are four different colored tops so that you know which lunch belongs to which person. My daughter's lunch is the one with the orange lid, my son's is the one with the blue lid. My husband uses the one with the red lid and I have the set with the green lid because green is my favorite color. The four pack is only $13.95 and can be purchased from the web site, www.EasyLunchBoxes.com.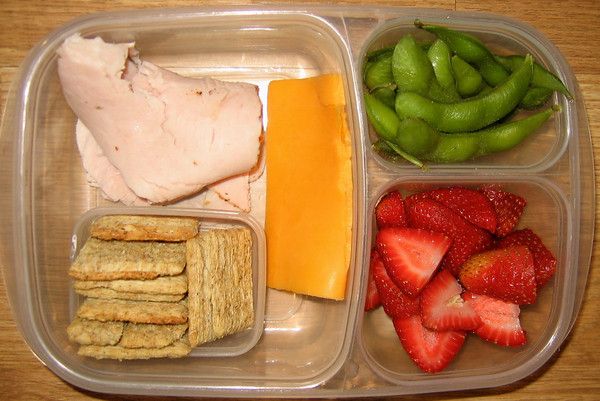 Also available from Easy Lunch Boxes are lunch box totes that fit the Easy Lunch Boxes like a glove. Not only do they fit in the tote perfectly but there is also more then enough room for a reusable water bottle, thermos, apple or any other goodies you wish to pack. The lunch box totes come in a variety of colors (my daughter has purple and my son has black). They do have a short handle. My daughter wishes the strap was a bit longer so she could hold it from her shoulder like a pocketbook.

So far, so good with the totes. A few times the kids have accidentally left crumbs and other lunch remnants inside the lunch tote. It was easy to wipe out with a damp cloth.
The tote is also available on the site for $7.95. We purchased similar totes for our kids at the start of the school year for about the same price and our daughter's had to be tossed out because the lining on the inside ripped and became such a mess.

It is not necessary to purchase the tote with the Easy Lunch Box system. The Easy Lunch Box container will fit in most lunch totes. I tried to fit it in my son's other tote and it does fit, it just lies at an angle which is not that terrible. There was still room for his water bottle. I just happen to prefer the tote from Easy Lunch Boxes because it's a lot more roomy inside.

I have enjoyed many products that I have reviewed. Easy Lunch Boxes are by far one of my most favorite products. As a mom it has made making lunches in the morning so much easier. I don't have to worry about bags or trying to find lids to other containers to put their lunches in. I just take off the lids and put them underneath the container and go down the line and drop in whatever I want to send my kids to school with then put the lid on and keep it in the fridge until it's time for them to leave for school then I just place it in the tote with their water bottles and a piece of fruit and they are all set.

I'm giving Easy Lunch Boxes a two thumbs up, perfect 10 and five stars…and any other grade that shows how excellent I think this product is.

To learn more please visit www.EasyLunchBoxes.com.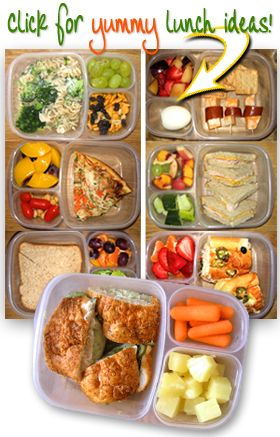 *I received a set of Easy Lunch Boxes and two totes free to do this review. There was no other compensation. The opinions expressed are my own.