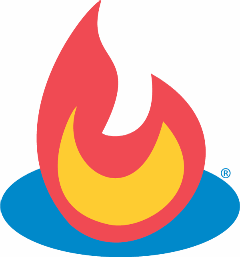 I just wanted to do a quick post about possible Feedburner issues.
When I moved from Blogger to WordPress I never altered my blog's feed. The URL for my feed has always been SheScribes.com, however when I was on Blogger my URL forwarded to SheScribes.Blogspot.com, even though the URL for Feedburner was ShesScribes.com (always has been).
I can only assume that people are getting their RSS feeds and/or e-mail updates like normal. Out of the hundreds of subscribers that I have I have only heard from two people who stopped receiving my RSS feed for some odd reason. Thankfully it's only been two. I think I'd freak out of dozens of people started saying they had the same problem. Yikes!
If any of my RSS feed subscribers are not receiving the updated feed please try and un-subscribe then re-subscribe and that should do the trick. One of the readers did that and it started to work again. She did get A LOT of posts in one shot, but I think the system was only making up for what she missed. After that initial update she said the rest of the post appeared just fine.
I am working with another reader with the same RSS feed issue. She un-subscribed and re-subscribed. I'm still waiting to hear if it worked for her.
For those of you who subscribe via e-mail and you are not receiving the updates each morning please try and do the same thing (un-sub adn re-sub). If by doing that you suddenly realize you are getting double e-mail simply e-mail me directly (or leave me a comment) and I will remove one of the e-mails from the subscriber list.
My apologizes for any inconvenience this might have caused. I am VERY "technologically challenged" and for the life of me I cannot figure out why this would be happening since my Feed address never changed.
Another thing I wanted to bring up was Facebook. I know a lot of my blog readers are other bloggers. I'm curious to know if you have any tips, ideas or suggestions to help me to increase the number of people who "Like" the She Scribes page on Facebook?
I have been posting giveaway updates, winner updates, and miscellaneous other things. Perhaps I am doing it all wrong? Maybe I need to be doing something different, something better? I am certainly open for suggestions.
The number of people who "Like" my page stays between 553 – 555. It's been stuck in that number range for a long, long time and I would really love to see it break 560+ because I am tired of seeing the count at 553 or 555 day after day. It's time for a change. LOL!
If you "Like" She Scribes on Facebook you are more then welcome to post comments, ask questions, anything you like (within reason of course). I would love to be able to engage in more conversations with my Facebook "fans". Please feel free to post that you just became a grandmother, or your child graduated from college. Or maybe you are looking for a great recipe for homemade Tacos. Feel free to post and myself and hopefully others can comment too.
Ok, time for bed. Even though I am wide awake I have been trying to force myself to get to bed at a reasonable time to try and get myself back on a decent sleeping pattern.
♥ Thanks everyone! ♥
Kimberly